STEARsoft
available for the iPhone, iPod Touch and iPad
Portable
No network needed
Watch App included
Synchronise over WiFi or a mobile data connection with a Cloud Server
Compatibility
Synchronisation with a STEARsoft Cloud Server requires:
The non-Lite (full) version of the App.
running iOS 10 or better (to ensure you have the necessary up-to-date HTTPS certificates).
Pre-iOS10 devices (such as an iPad2) can be made to work by manually installing an updated root certificate.
Free version
There is also a free Lite version to give you a feel of the App. It is fully functioning, but is 2 years old so doesn't have the newer features like unlimited class sizes, doesn't sync with Cloud Servers, doesn't include the Watch App and hasn't been updated to support modern devices.
STEARsoft for the iPhone and iPod Touch is an App that gives portability and flexibility, allowing you to record and analyse attendance in any location, even if there is no WiFi signal (If you also have the PC version of STEARsoft available from this website, you can just synchronise your data later when in range).
The Free Lite version is limited in the number of classes it can create and has other limits and features disabled, but you can purchase the non-lite version from the iTunes store which doesn't have these limitations. Both the Lite and non-lite versions can be used independently of the PC version sold on this website, but the combination of using the iPhone/iPod version synced with the PC version adds powerful synergy (in the same way that synchronising your documents and other data on your iPhone ensures it is backed up and can be viewed on different mediums).
Screenshots from the iPhone/iPod App:
An overview of today's lessons. Flick backwards and forwards to other days too.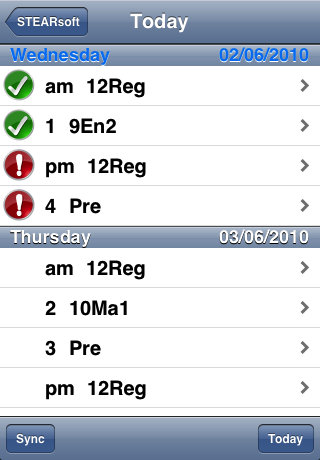 You get the same clear attendance sheet. Tap on entries to change attendance. Tap a date at the top to flood fill.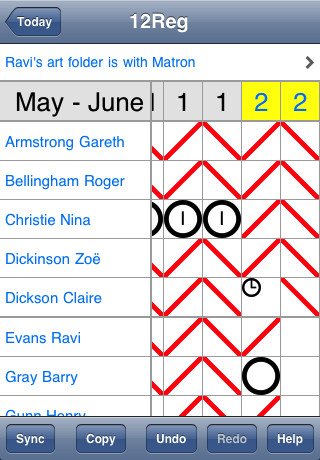 Use a pinch gesture to zoom in or out.

Tap and hold an entry to bring up the extended code screen.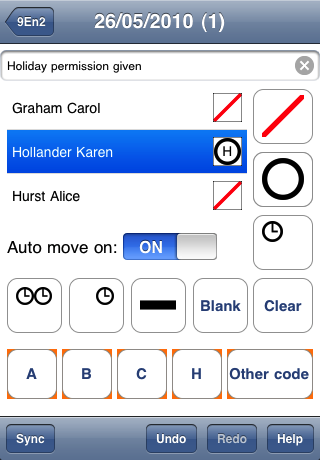 Tap on a student to view their details.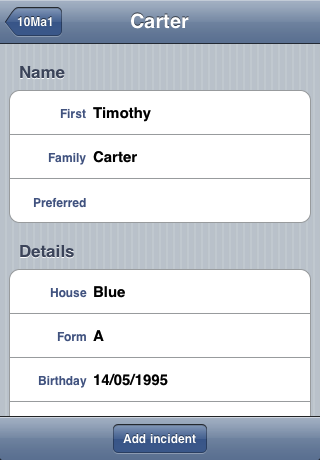 Add incidents as in the web version.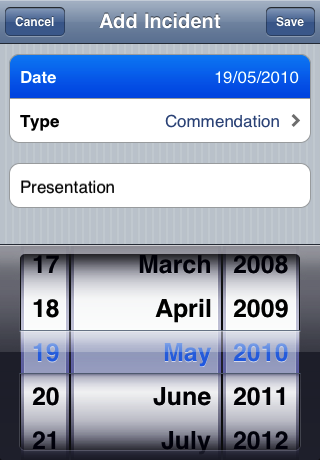 Synchronise with one or two STEARsoft servers...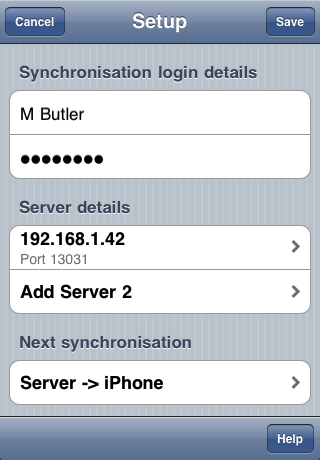 View your timetable in a traditional style.

Check summary statistics graphically or numerically, sorted as you choose.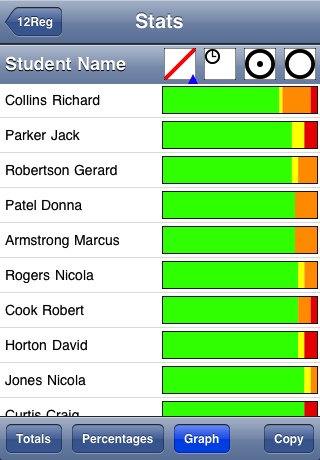 Available in the non-lite version you can also export your attendance sheets to a text-based pdf file.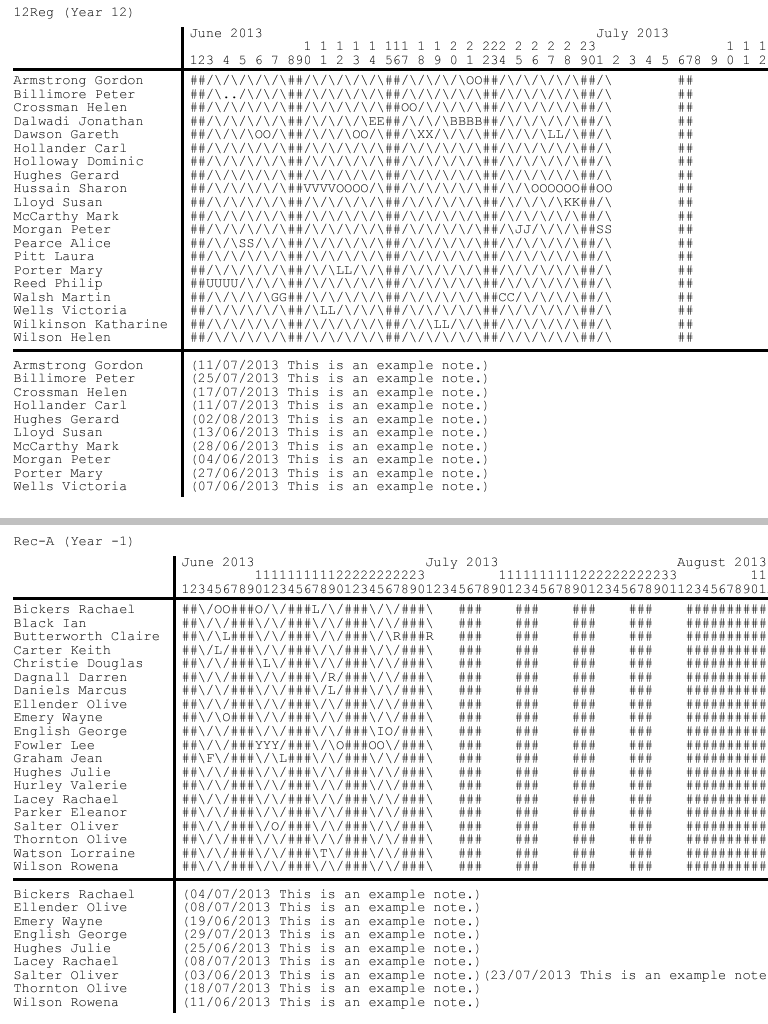 Or export a student-by-student summary report.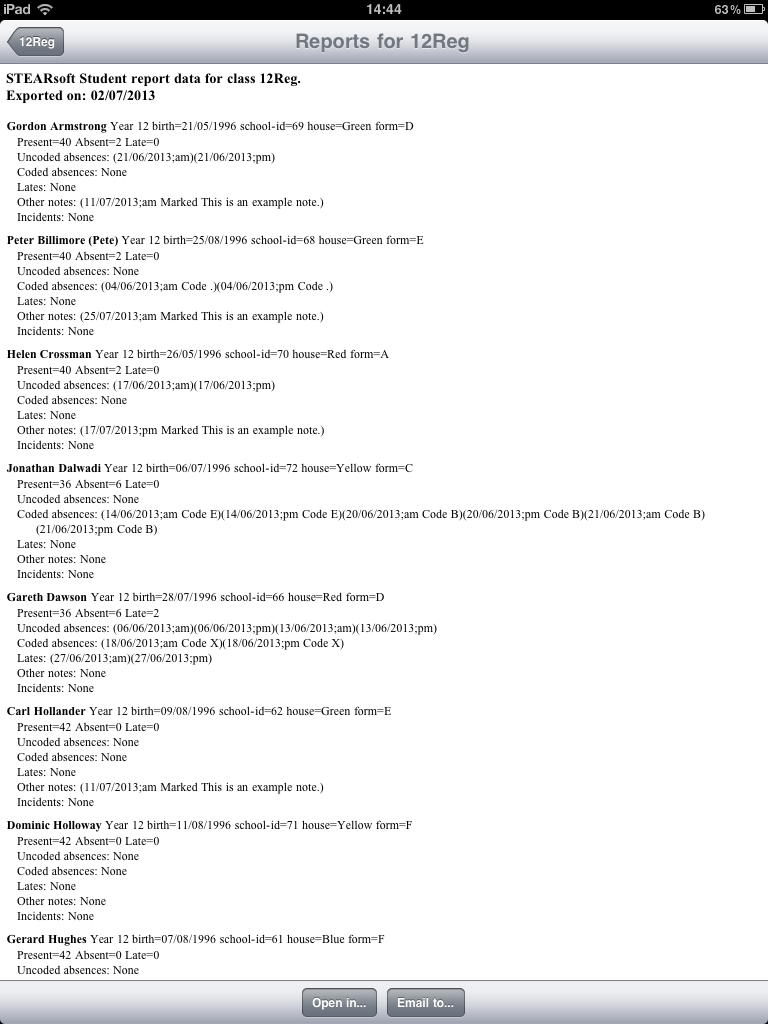 Or export the attendance statistics to a .csv file to be viewed in a spreadsheet.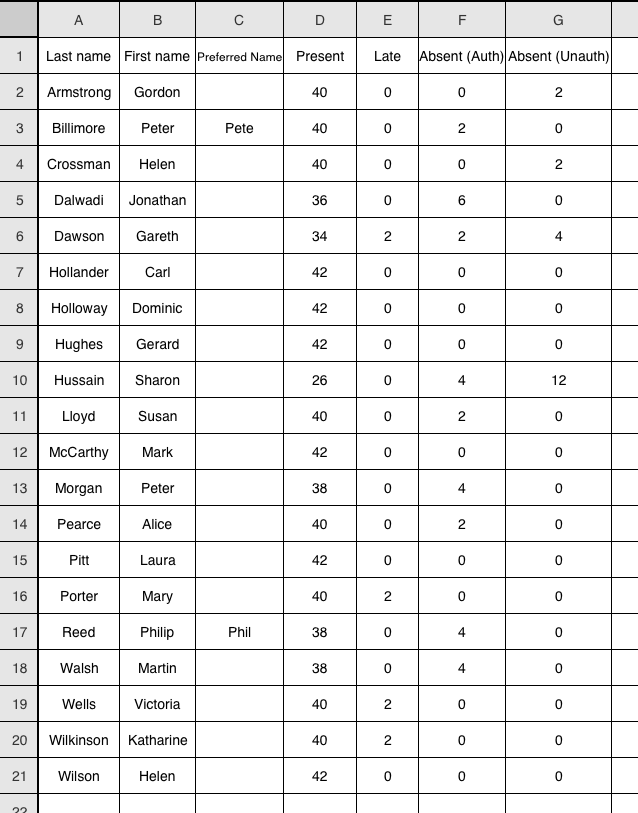 You can also export your student names, date of birth, house etc to a spreadsheet.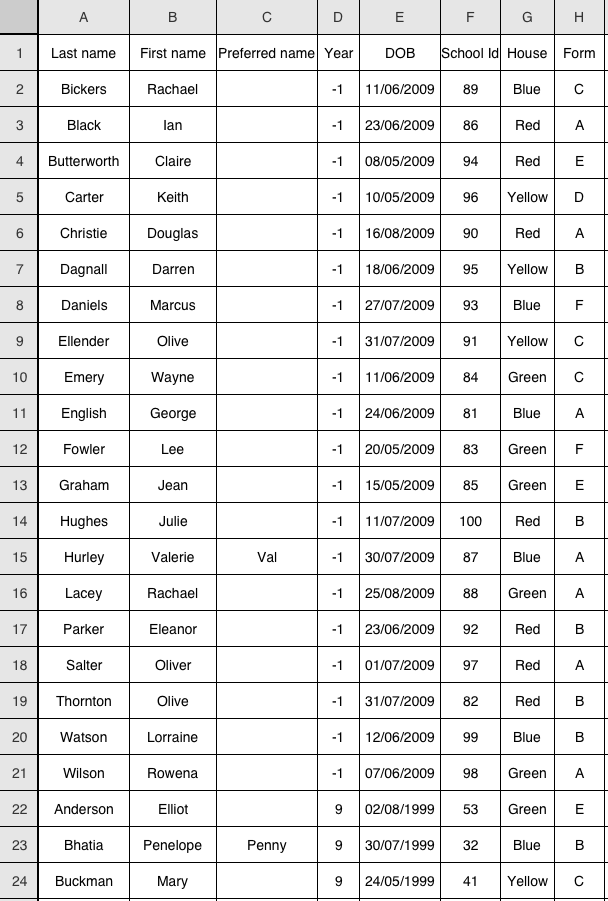 ...and always have your data with you, wherever you are.
STEARsoft and STEARsoft Lite are both available from the iTunes app store. Just search for "stearsoft".